Xero is the emerging global leader of online accounting software that connects small businesses to their advisors and other services. Xero provides business owners with real-time visibility of their financial position and performance in a way that's simple, smart and secure.
Some of the main features include:-
Online  Accounting
Run your business and access your accounts from any internet connected device, anywhere.
Collaborate with your Accountant, Bookkeeper and Team
Invite your Advisor to collaborate with you on your business in real time, and give your staff access to the areas they need to do their job.
Protect your data
Your data is completely secure even if your computer is lost or stolen. Xero also offers 2-step verification.
Understand your real-time cash position
Know how you are doing financially with daily updates from your bank accounts and credit cards.
Bank Reconciliation
Get your bank statements imported and categorised automatically. Including credit cards, PayPal and support for over 160 foreign currencies.
Invoicing Software

Easily create, schedule and send invoices with online payments and invoice reminders for quicker payments.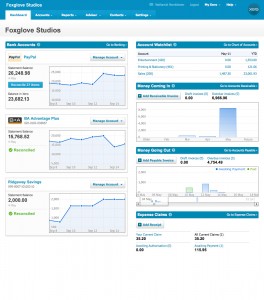 Add-ons
Manage all aspects of your business by integrating applications with Xero. CRM, inventory management, invoicing & job systems, plus a wide range of other software such as Receipt Bank, WorkflowMAX, Fathom and many more.